http://www.smilereminder.com/vs/broadway_dental_care

Margarita M. (Patient since 2008) The dentist & the hygenist are very good at what they do. They show their professionalism. They take the time to explain the procedures performed & try to advise you on how to help you maintain healthy teeth & gums at home. Besides all that, they are all so kind & try to get to know you which makes you feel comfortable & trusting. The administrator/coordinator is also very nice & helpful with the best schedule/time to set up for you. She takes the time to explain the costs for my procedures. Definitely Recommend to anyone. It's a nice & clean atmosphere. November 2017

Jackie B. ( Patient since 1997) My experience with Broadway Dental Care has and continues to rank as excellent in patient care , service and satisfaction. I feel like I receive the best up to date information and patient care, as well as personable service with my comfort always in mind. As a patient with a low pain threshold, Dr. Kang really delivers in providing me with quality dental care with very little pain involved. (it must be those small hands!) You are always greeted with a welcoming smile and the best consistent service and professionalism, as well as appointment reminders and an understanding of.the insurance/billing side right up front. I appreciate all the helpful information, service, and referral, when necessary. The best care in NW Indiana! November 2017

Cynthia C. ( Patient since 2017 ) This is by far the best dentist I have been to. They fixed my front teeth & they look so much better ☺️ And they are very consistent, I have a backward scedule and the secretary Tracy keeps up with me to find appointment times that suit my needs. All together a great staff 👍🏽👍🏽😁 October 2017

Ibrahim Y. ( Patient since 2014) We really enjoy our visits to this dental office. The staff is so friendly and Dr. Kang is gentle and professional, but not aloof or detached from the human element. Make sure you arrive on time, as they are always striving to stay on schedule so patients aren't waiting. They make sure not to be overbooked so their staff isn't overextending their ability to service each patient with individualized, personalized care. October 2017

Rachael S. (Patient since 2009) I love this place - I never wait. They always help with billing questions and always have my best interest in consideration not just a business owner trying to make money. I appreciate feeling appreciated as a client! Staff is so nice- I'd probably have them over for dinner. June 2017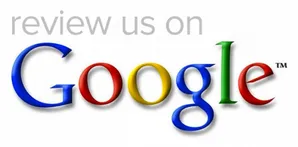 Click here to review us on Google!
PLEASE HELP US HELP YOU! FILL OUT A SURVEY NOW!